Reverend Grant Stuckless,
Minister of Worship and Pastoral Care
Rev. Grant joined our congregation in September 2022. He grew up and went to school in Botwood, NF. He received a Bachelor of Science (Nutrition) from Acadia University in Wolfville, NS and a Masters of Divinity from the Atlantic School of Theology in Halifax, NS. Rev. Grant completed his internship at Zion United Church in Moose Jaw, SK. He then returned to Newfoundland and Labrador where he served at Fortune United on the Burin peninsula (near the location of the ferry to St. Pierre and Miquelon), the Happy Valley-Goose Bay Pastoral Charge in Labrador from 2002-2008, the Gambo Pastoral Charge (a two-point charge in Central Newfoundland) serving the congregations of Gambo and Hare Bay from 2008-2010, and the Pouch Cove-Bauline Pastoral Charge near St. John's from 2010-2022. Grant enjoys baking and cooking. Since he moved to Ottawa, Grant has been exploring downtown Ottawa and the NCC trails have been calling to him; he looks forward to exploring more of them in the spring. Playing golf is a favourite past time too.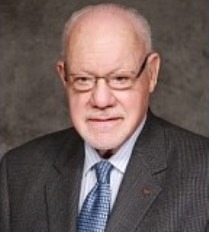 Reverend Stewart Hewlett,
Voluntary Associate Minister
Rev. Stu has been a Voluntary Associate Minister at Emmanuel since 2000. Our congregation and the Ottawa Presbytery call on his help throughout the year for his skills in leading worship, preaching and pastoral care. Stewart often covers ministry needs when the Minister is away for continuing education or vacation.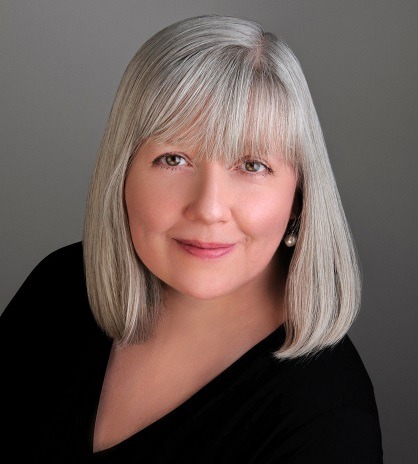 Theresa Clarke,
Leader of Music Ministry
Theresa holds Baccalaureate of Music and Bachelor of Education degrees from the University of Ottawa and has served Ottawa's musical community for over forty years as a Musical Director, Pianist, Organist, and Collaborative Pianist. Theresa served as Pianist (2002-2022) for the Ottawa Bach Choir and was awarded a JUNO Award for Classical Album of the Year: Vocal or Choral (2020). Selected playing and directing credits include serving the Atlantic Voices Choir, Ottawa Gay Men's Chorus, Canadian Centennial Choir, School of Dance, Ottawa School of Speech and Drama, Savoy Society of Ottawa, GOYA Theatre Productions, and Maple Leaf Theatre Productions amongst many other Ottawa ensembles. Theresa teaches Music at Sacred Heart Catholic High School, Ottawa where she is the Curriculum Leader for Arts/Religion and the founding Artistic Director of the Sacred Arts Performance Program focusing on choral and instrumental development for young artists. Theresa has served Emmanuel United Church as Organist/Pianist since 2004 adding her current role of Leader of Music Ministry in 2012.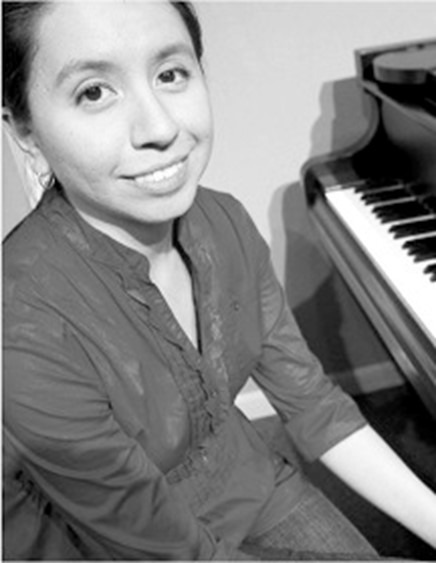 Abigail Sanchez-Rojas,
Accompanist
Abigail was born and raised in Mexico City. She holds a BMus in Piano Performance (2015) from The National Autonomous University of Mexico where she studied with Mauricio Ramos and Edith Ruiz. In 2017, she moved to Ottawa to continue her studies and received her MMus in Piano Performance from the University of Ottawa (2019) under the guidance of Leopoldo Erice and Andrew Tunis. She was awarded the Mitchell Sharp Commemorative Bursary (2018) and the Barbara Newbegin Award in Music (2018- 2019) from the Canadian Federation of University Women. Since 2017, Abigail has been working regularly as an accompanist for the Senior Choir of Emmanuel United Church and as a piano teacher at Allegro Schools of Music. Abigail believes in sharing the passion for music to students of all ages and musical backgrounds. She teaches with energy and kindness encouraging students to go further in everything they do. As a performer, Abigail enjoys collaborating with instrumentalists and singers as well as performing solo repertoire. Besides music, Abigail holds a Bachelor Degree in Visual Arts and works, when time allows, on miniature prints and watercolours.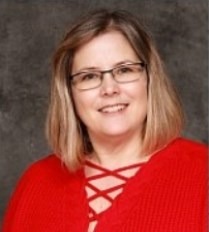 Pat Harris,
Office Administrator
Pat is often the first person that people meet when they enter our church and has been our valued Office Administrator for the past 13 years. She enjoys how varied her duties are and interacting with the many people that visit and use Emmanuel. Pat has three dogs and she enjoys walking them on the various trails near her home.
Vacant,
Leader of Children, Youth and Young Adult Ministry
The primary goal of the Leader of Children, Youth and Young Adult Ministry is to provide dynamic leadership for ministry to children and families, to teens and to young adults. The Leader of Children, Youth and Young Adult Ministry works closely with the Christian Development (CD) Team and other members of the congregation who provide additional hands and feet in this ministry. A critical part of this position is to foster both same age relationships and intergenerational relationships. For more information, please read the full job description Job Description – Youth Leader.
Vacant,
Pastoral Care Provider
Pastoral care is an essential and highly-valued part of the ministry of Emmanuel. The Pastoral Care Provider contributes to the pastoral care ministry at Emmanuel by augmenting the visitation capacity of the Pastoral Care Team and the Minister, by serving as a member of the Pastoral Care Team and supporting its members in their work, by providing opportunities for connections with others for isolated individuals, and, by working with the Minister to address acute and ongoing needs. For more information, please read the full job description Job Description – Pastoral Care Provider.