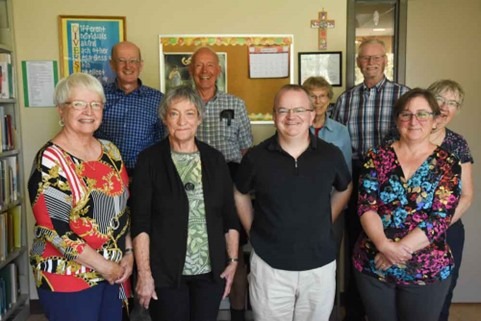 Pastoral Care
Emmanuel's Pastoral Care Team offers support and assistance to the Emmanuel Community in times of need. If you, or a family member, would like a visit, a phone call or help, please contact a member of the team through the church office. Additionally, if you are willing to help with meal preparation, driving to appointments or preparing for funeral receptions, or you w­­­ould like information about becoming a team member, please let us know.
The Regular Members of Emmanuel's Pastoral Care Team include Grant Stuckless (Minister of Worship and Pastoral Care), Malcolm Collins, Patricia Fairbairn, Nyla Garrett, Terry Henderson, Jon Jones, and Jill MacLean. The Associate Members are Joyce White (Chair of Keeping in Touch Committee) and Stewart Hewlett (Volunteer Associate Minister).  Additionally, Betsi Collins and Julie Henderson support the work of the Pastoral Care Team by arranging funeral receptions at the request of bereaved Emmanuel families.
The mission of Emmanuel's Pastoral Care Team is:
to respond to members of the Emmanuel community in times of need and crisis;
to visit people in their homes, hospitals, seniors' residences and long-term care facilities;
to offer a presence and a compassionate shoulder;
to LISTEN;
to offer prayers of support; and,
to assist with funeral and memorial services.
Specialized ministries of the Pastoral Care Team include:
Prayer Shawl Ministry – prayer shawls and lap blankets are prayerfully knitted by volunteers. These are distributed to the sick and shut-ins, those bereaved, and to those celebrating milestone birthdays, as a tangible expression of the prayers and support of the Emmanuel community;
Card Ministry – cards are mailed out from the Pastoral Care Team to recognize bereavements, illness, and celebrations such as milestone birthdays & anniversaries;
Grief Books – a series of four "Journeying through Grief" books is offered to individuals and families mourning the loss of a loved one;
Funeral Coordination – ushering, sound-system monitoring and receptions are provided to bereaved families;
Home Communion – the sacrament of Holy communion is offered to congregants in their place of residence as needed or requested;
Pastoral Care Learning Events – nature pilgrimages and inspirational workshops are periodically organized for congregants and the wider community.
Privacy and confidentiality are of the utmost importance in the work we do. All members of the Pastoral Care Team have completed the 10-week Ottawa Pastoral Care Training Program, and often attend other specialized and refresher training programs.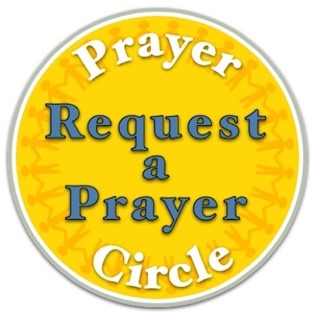 Prayer Requests
Prayer requests may be made directly to the minister in person, in writing or by email at minister@emmanuelunited.ca. Prayer requests are treated with confidentiality by the ministerial team. If you wish your prayer request to be included in the spoken prayers during the service, please indicate so in your message. Additionally, a Prayer Circle of committed members will pray for individuals if requested to do so on a daily basis.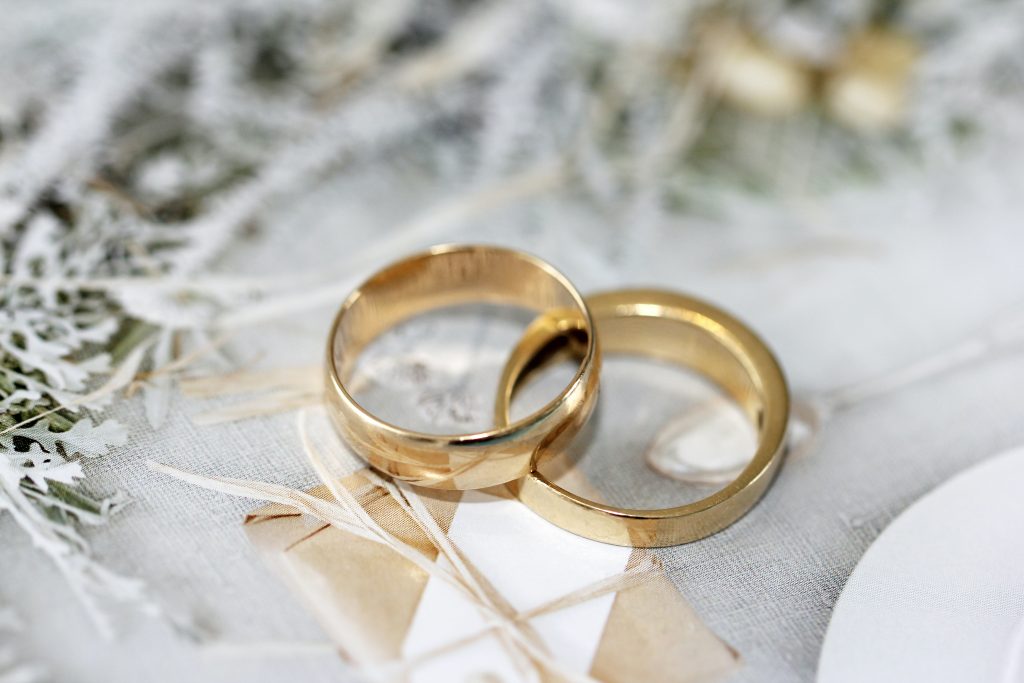 Weddings
Emmanuel United Church welcomes couples who wish to celebrate their marriage in a Christian setting. When two people enter into covenant with each other and God, pledging to live together in loving partnership, it's time to celebrate in an inclusive and welcoming setting. It's a special moment for the couple, their families, and for our faith community.
Our community of faith affirms that:
marriage is a gift of God through which Christians make a covenant with one another and with God;
in Christian marriage two persons give themselves to each other in the full intention of a lifelong commitment;
this unity is a creation of God and is greater than the two individuals;
all human beings are accepted as persons made in the image of God regardless of their sexual orientation;
it is our responsibility to support both opposite and same sex couples entering into covenant relationship with one another not only as they prepare for the celebration of their wedding but also for married life; and
weddings at Emmanuel United Church are celebrations of Christian worship.
Wedding Fees:
(please note, fees are subject to change)
Sanctuary – $200 which includes a $100 deposit at time of booking.
Minister – $300
Pianist – $225 which includes one consultation with the couple, ½ hour of prelude music prior to the ceremony and the ceremony service music. An additional fee of $75 if the pianist is asked to attend the rehearsal.
Custodian – $100
Office Administrator – $50
Please contact the church office to inquire about availability, to reserve the date with a $100 deposit and if you have any more questions.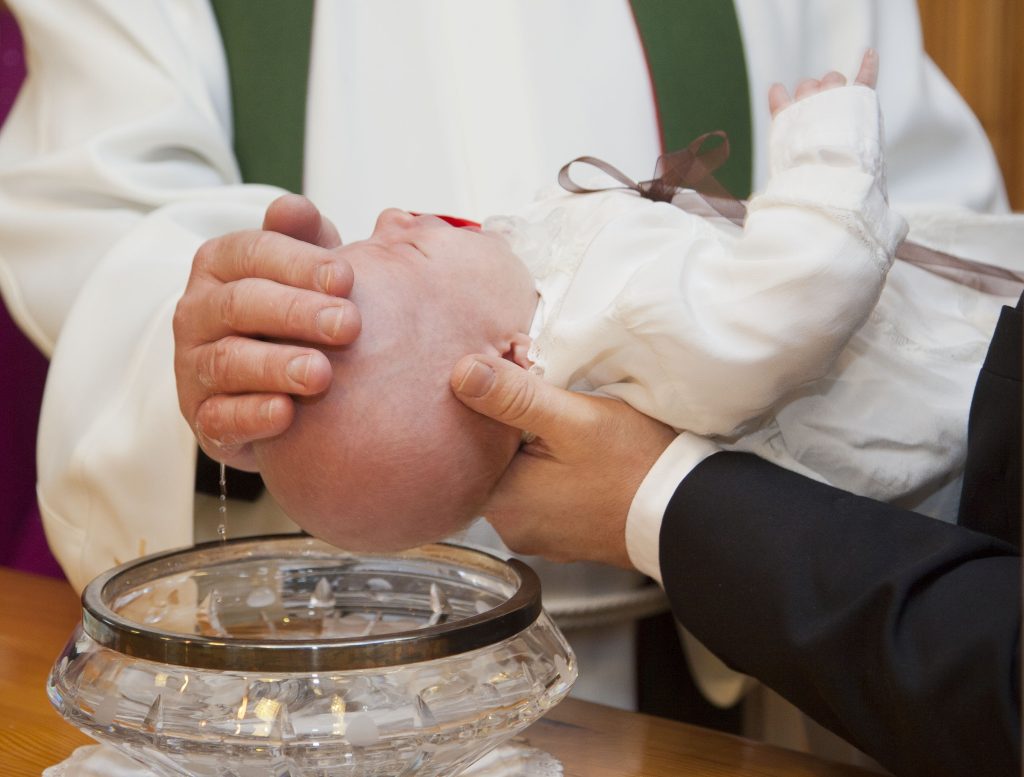 Baptisms
Baptism is a symbolic action that signifies the new life God gives us as we join the church community.
Baptism uses water as a symbolic cleansing that signifies the acceptance of new life within the church family. The sacrament of baptism is the single rite of initiation into the Christian community, the church.
The United Church offers baptism to all ages. We believe the gift of God's love doesn't depend on our ability to understand it, so we baptize people as infants right up through adulthood.
With children, instruction is given to parents or sponsors to equip them for the child's Christian nurture. During the ceremony, everyone in the congregation pledges support for the child and his or her parents.
Baptism is not a requirement for God's love. We believe people who die without baptism are in no way condemned, lost, or damned.
Baptism in the United Church is recognized by all denominations of the Christian church that practise infant baptism. Similarly, if people have already been baptized in another church, the United Church recognizes their baptism and welcomes them as Christians.
Baptism is available for all ages and is scheduled during Sunday worship. If you are interested in Baptism for yourself or your children, contact the church office or email our minister.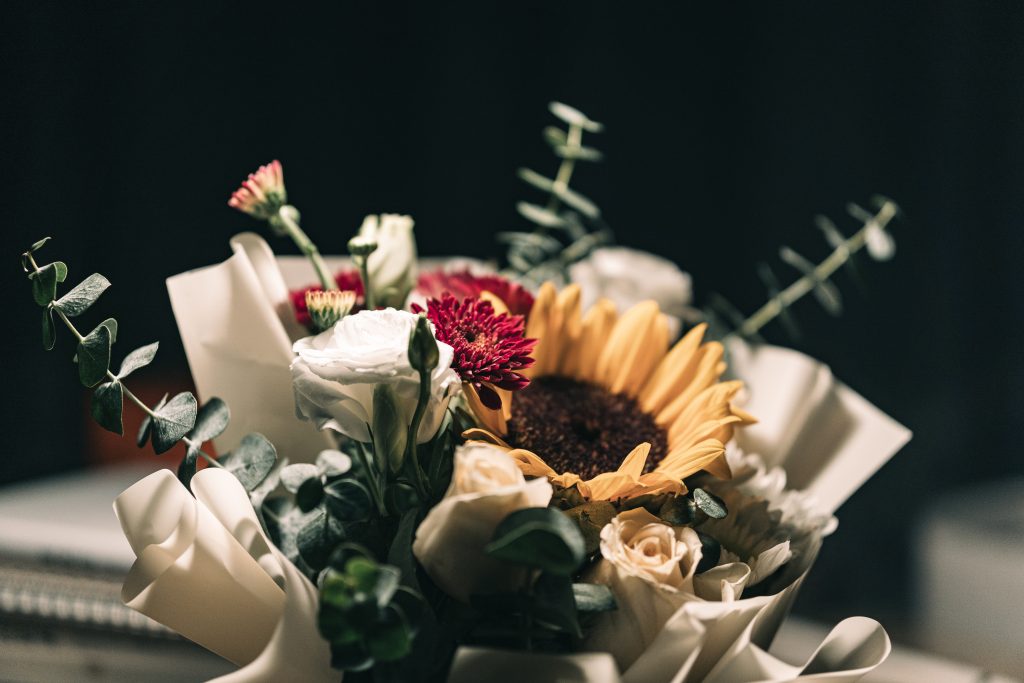 Funerals
Help is just a phone call away. Rev. Grant Stuckless and our staff are available to assist you in times of need or crisis. The mission of Emmanuel's Pastoral Care Team, including the Minister, is to reach out to members of the congregation and the community in times of need and crisis; to visit people in their homes, hospitals, seniors' residences and long-term care facilities; to offer a presence and a compassionate shoulder; to LISTEN; to offer prayers of support; and, to assist with funeral and memorial services.  Please contact the church office for more information.
Funeral Fees include:
(please note, fees are subject to change)
Minister $300
Organist/Pianist $200
Soloist $100
Reception:
$7/person for desserts, coffee/tea/juice, cheese and crackers and fruit, or
$10/person for sandwiches, desserts, coffee/tea/juice, cheese and crackers and fruit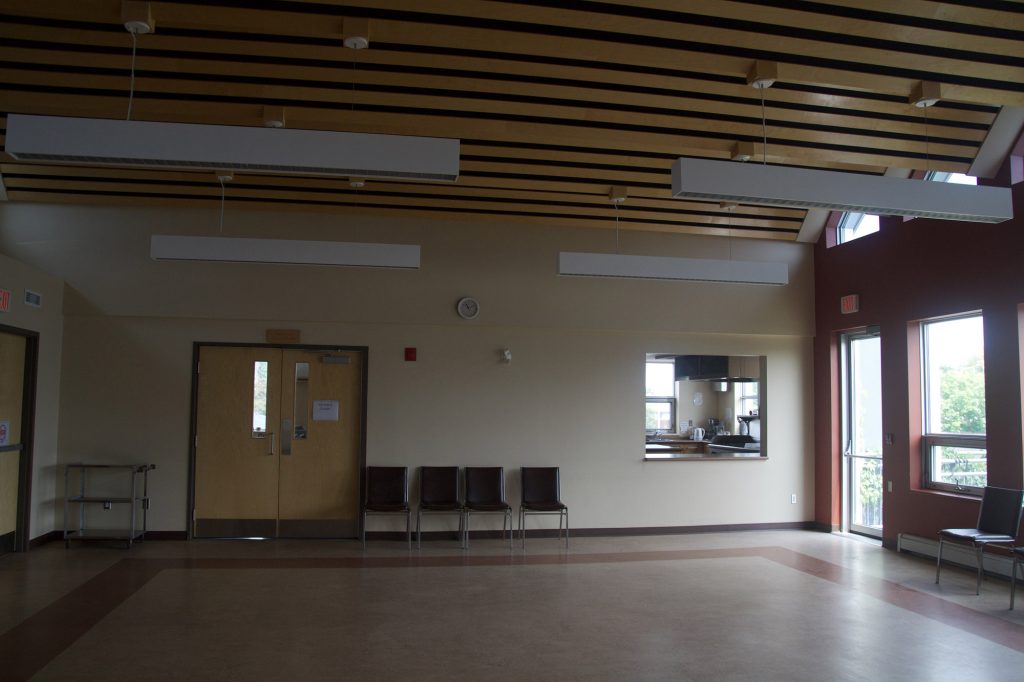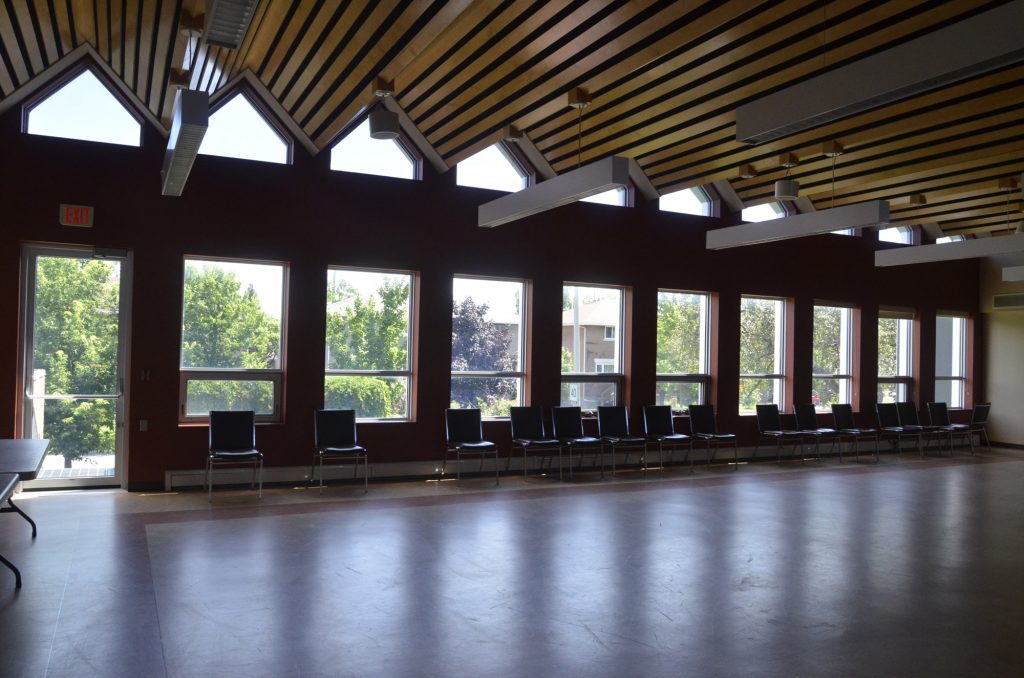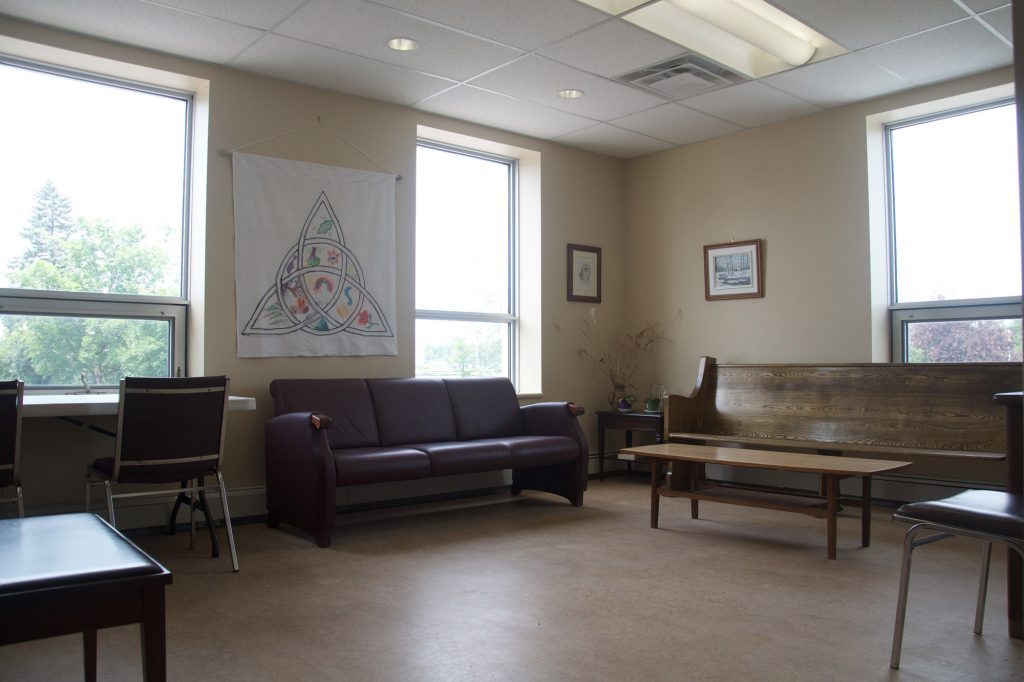 Rentals
Emmanuel offers several modern and attractive rooms for rent which are perfect for hosting both small and large gatherings.
| | |
| --- | --- |
| Room Description | Rates for one day use* |
| The Sanctuary is fully equipped with a sound and audio control board for video recording and projection of events. Seating is provided by individual chairs, but tables can be added as well, allowing you to arrange seating in a variety of ways. | $225 |
| The Lounge is located adjacent to the Sanctuary. Seating may be arranged with tables and chairs, a conference table and/or comfortable couches. | $75 |
| The Kitchenette is located adjacent to the Lounge. It is used to provide refreshments such as coffee and tea for meetings in the lounge. A convenient pass through makes food service easy. | $50 |
| Combined use of the above three rooms has a capacity of 275 persons. | $300 |
| The Christian Education (CE) Hall is equipped with a ceiling mounted projector and retractable screen for video presentations. Tables and chairs may be arranged in a variety of ways to suit your style of meeting. The CE Hall can accommodate approximately 90 people sitting at tables of 6. | $120 |
| The Kitchen is modern and large. It includes an industrial size stove and cooktop/grill and refrigerator, a double sink for dish washing and two other single sinks, a large industrial dishwasher and excellent work surfaces at a centre island. A pass through to the CE Hall makes food service handy. | $60 |
| Room 24 is located across from the Kitchen. It can accommodate a small gathering of 10-12 people. Seating is provided by chairs and couches. | $60 |
| The Multi-Purpose Room (rm 9/10) is located on the lower level of the CE Building. | $80 |
Please be advised, rates are subject to change.
The church facilities are accessible and a modern elevator links three floors. A mobility-accessible washroom is located in the Narthex adjacent to the Sanctuary.
We allow beer and wine in the C.E. Hall only. Appropriate LCBO license is required for serving/selling alcohol.
Proof of $2 million liability insurance is required.