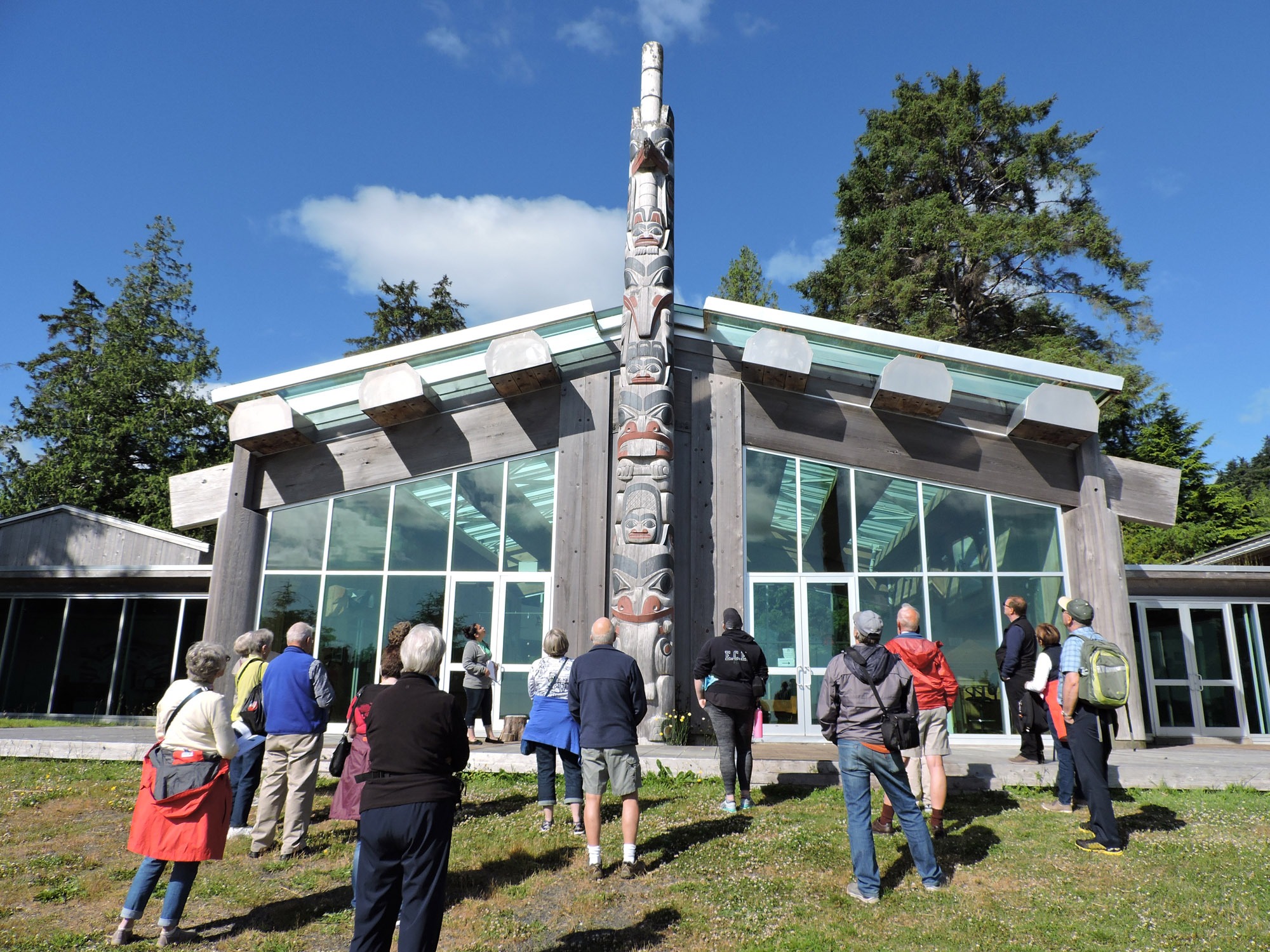 For many years, Emmanuel members have been exploring the history and celebration of Right Relations between the Christian churches and Indigenous peoples. We have explored a number of learning, travelling, reflecting and celebrating initiatives with the goal of broadening the understanding of community members regarding the meaning of Right Relations.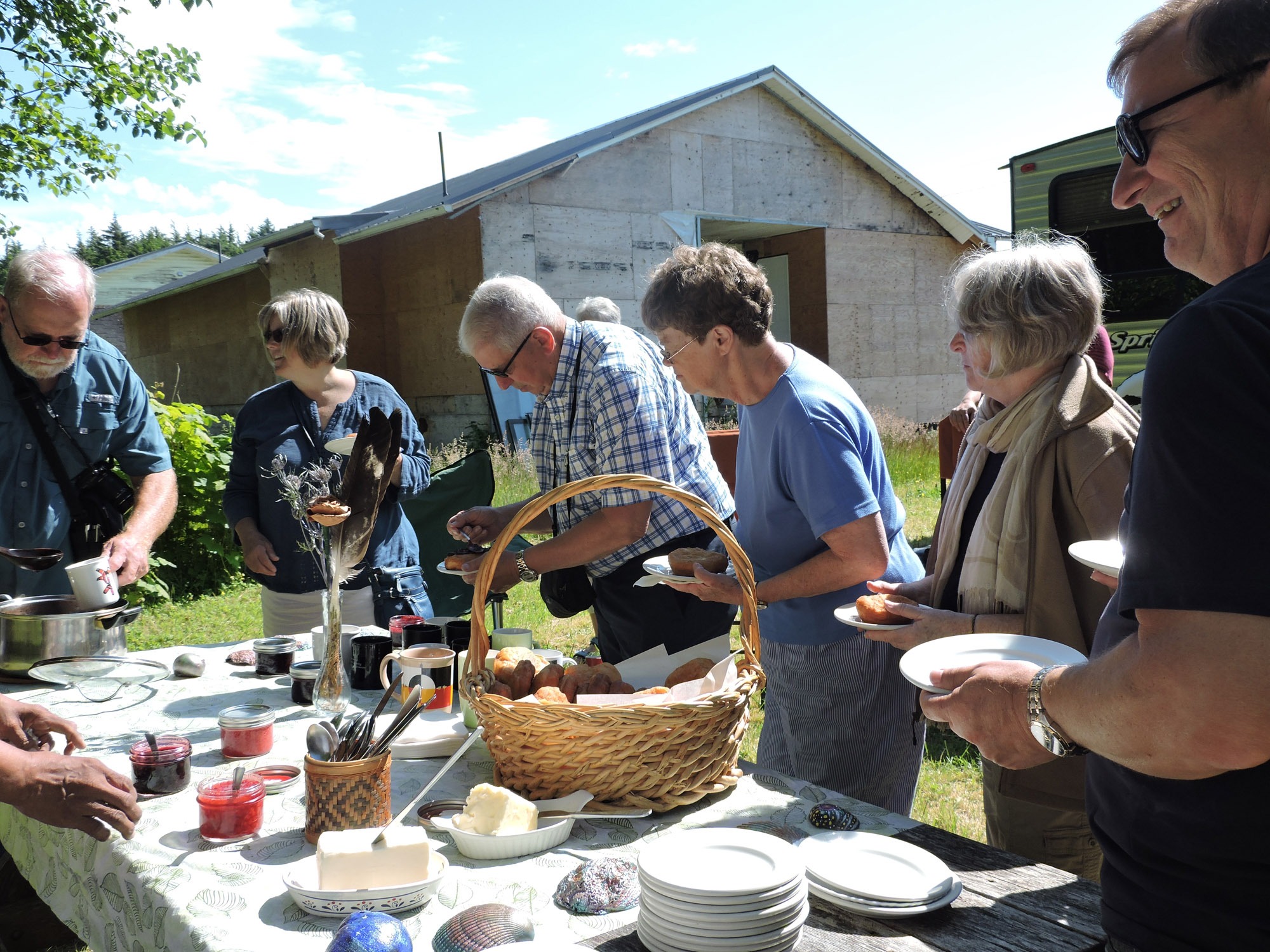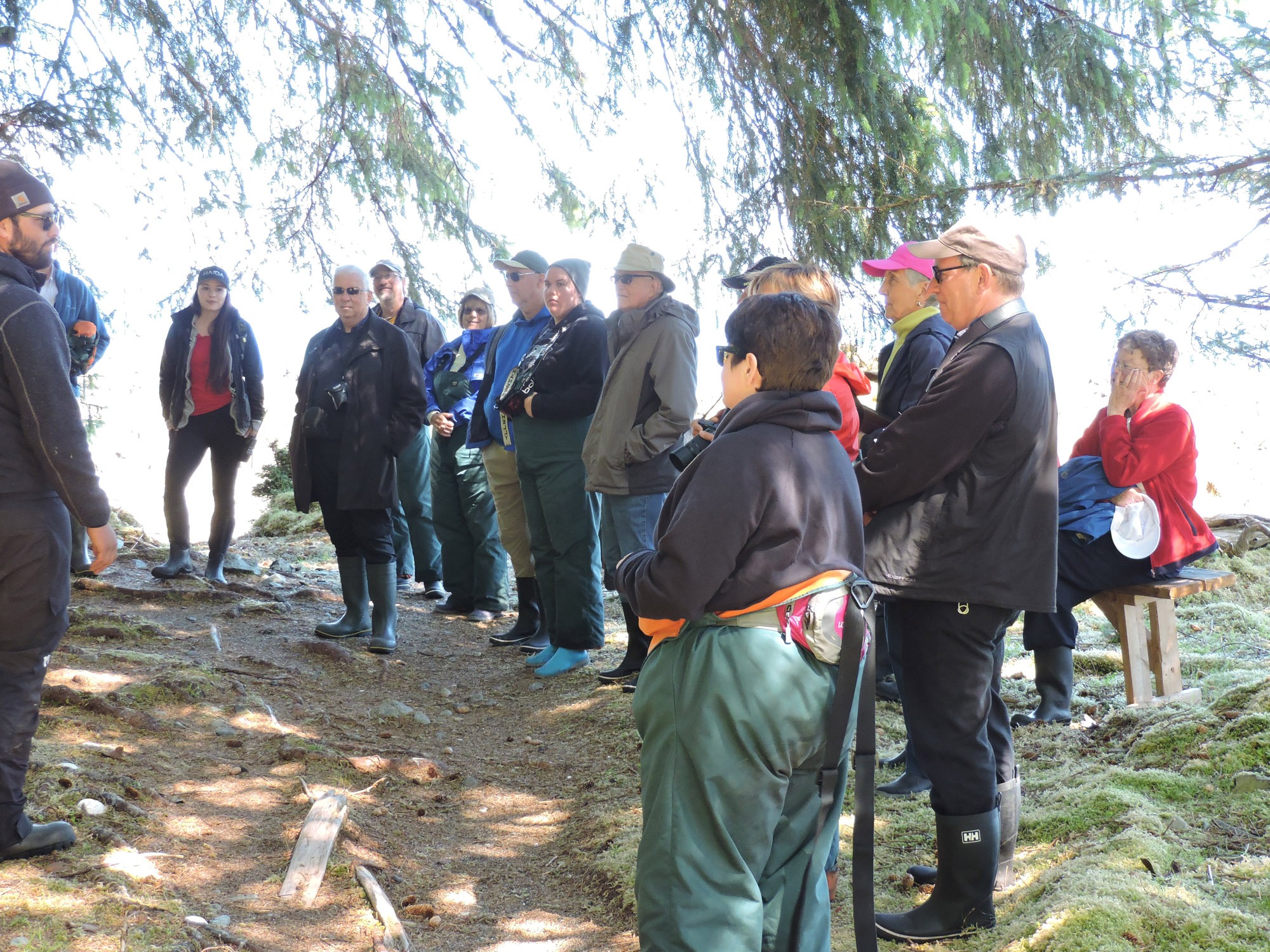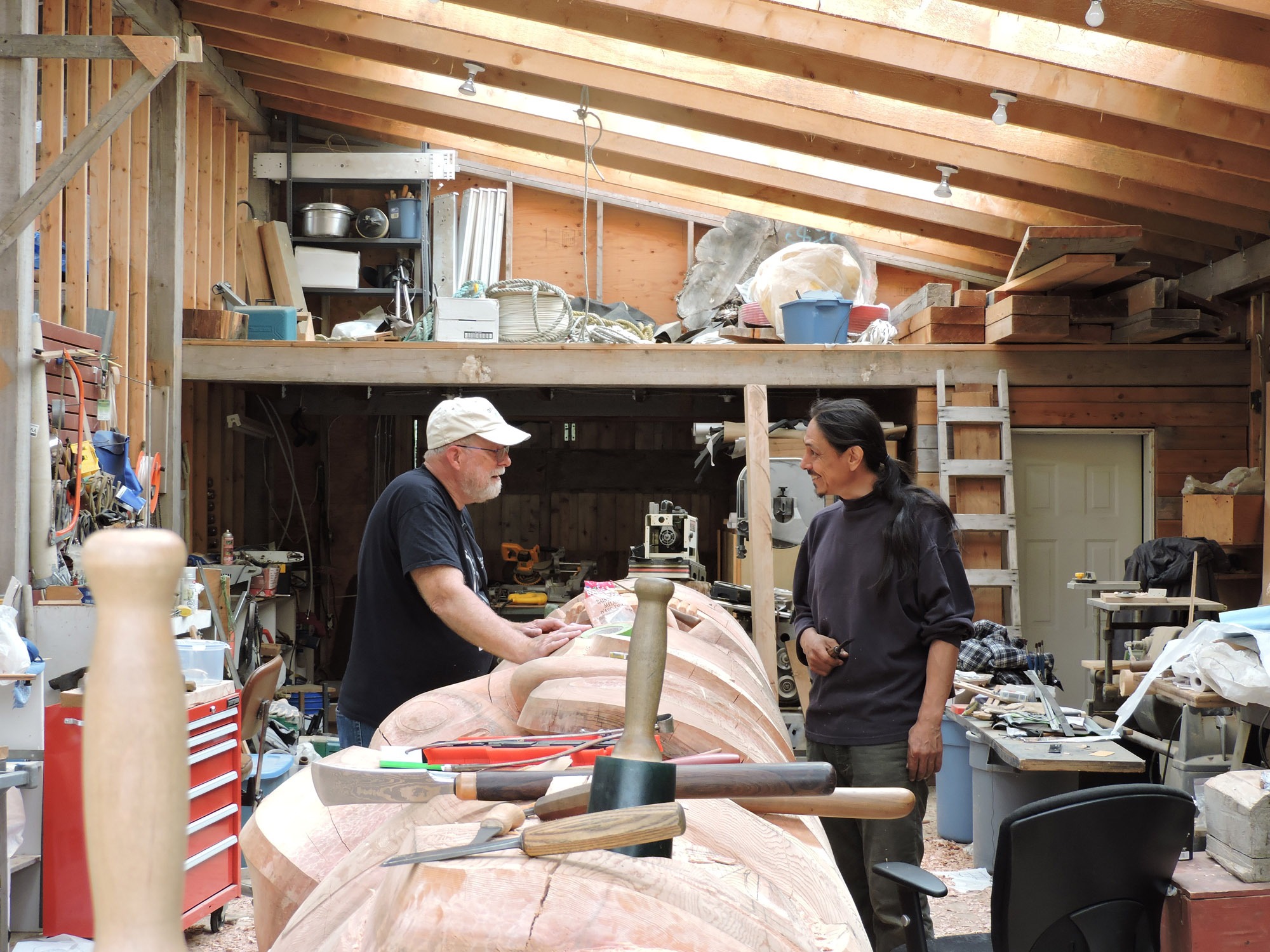 Education and Reconciliation
Members of Emmanuel visited Kitigan Zibi First Nation, north of Ottawa in Quebec, to speak with community leaders and learn about the history and current life of Kitigan Zibi.
We invited speakers to Emmanuel to meet with groups in the congregation to discuss a variety of topics to help deepen our understanding of reconciliation and right relations.
Over several years prior to COVID and once again in July 2023, cultural and learning visits took place to Haida Gwaii in British Columbia.
In February 2021, members of the Emmanuel Right Relations Group completed an online course on Indigenous History And Culture In Canada from the University of Alberta.
In February 2022, a locally developed course was organized on Zoom led by Beverly Illauq, Executive Director of Isaruit Inuit Arts, to help our members learn about the history and culture of the different Inuit peoples of the North.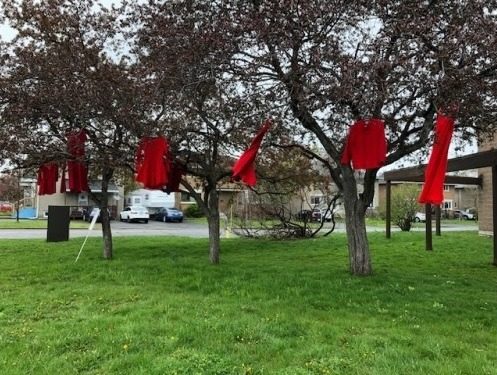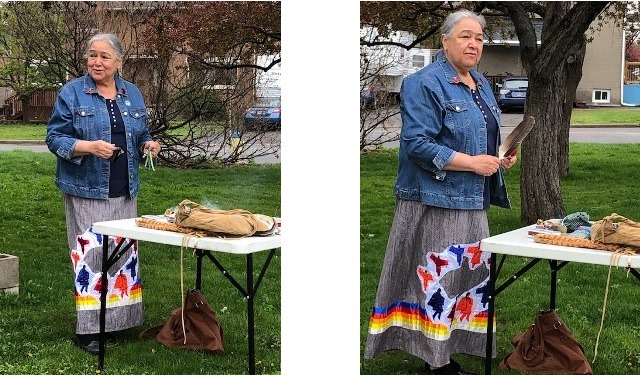 Every May, starting in 2021, Emmanuel members have established an installation on the church grounds to raise awareness of National Red Dress Day (May 5), a memorial to the Missing and Murdered Indigenous women, girls, men, and two-spirit people (MMIWG2S+) in Canada. Emmanuel participated in the REDress Project by hanging red dresses and shirts in the trees outside of the church building along Smyth Road.
The installation was intended to draw the eye of those passing by and introduce them to the on-going plight of the MMIWG2S+ people and their communities.  The Red Dress installation was blessed by Anishinaabeg elder, Barbara Dumont-Hill, in keeping with the significance of the installation as a solemn memorial to those whose lives were lost, and in support of grieving families still waiting for justice.  Canadians are encouraged to wear red on May 5th in tribute to the thousands of Indigenous people still being victimized, murdered or missing in our society.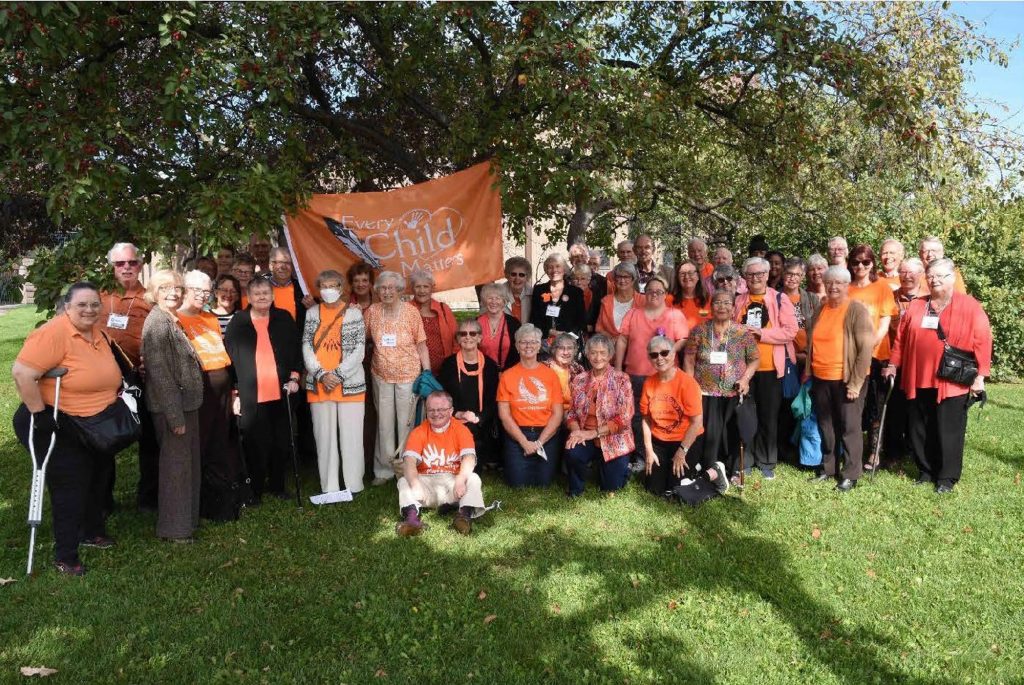 September 30th is a national holiday to observe The Truth and Reconciliation Day, also known as Orange Shirt Day. "Every Child Matters" is the slogan to help Canadians increase their awareness of the violence and damage done to indigenous children in the Residential School system. On Sunday, September 25th, 2022, the Emmanuel congregation wore orange shirts and gathered under the crabapple trees in the front yard to express our solidarity.
Territorial Acknowledgement